3 Tables & 18 Chairs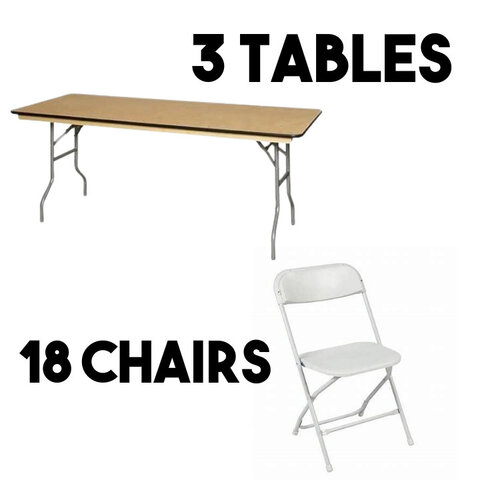 3 Tables & 18 Chairs Rental
Get the party gear that you need in one go and save even more! This
tables and chairs package
includes 3 tables and 18 chairs, plenty of seating for those smaller to mid-sized gatherings!
The tables and chairs feature a foldable design, making them easier to carry and store! Their surfaces have a smooth, matte finish that makes it easy for you to wipe any spills or other mess! Our gear is always party-ready and reliable enough to survive even the craziest of celebrations!
Book Your Tables and Chairs Rental Online!
Make your reservation online with a few easy clicks! Want to speak with an event rental expert instead? Give us a call at 512-294-2221 to connect with us today!