3- 60in Round Table 24 Formal Chairs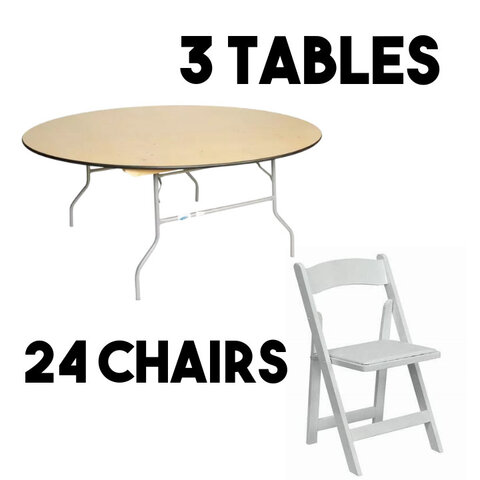 Looking for a way to create a sophisticated and elegant atmosphere for your next event in Austin, TX? Look no further than our 60in round table and formal chair rental package. This package includes three 60in round tables and 24 formal chairs, providing ample seating and table space for your guests to enjoy.
Our round tables are made from high-quality materials and feature a sleek and modern design that will complement any decor. The formal chairs are comfortable and stylish, with a classic design that will add an air of sophistication to your event.
Whether you're planning a wedding, corporate event, or other special occasion, our table and chair rental package is the perfect choice for creating a memorable and elegant atmosphere. Contact us today to learn more about our rental options and to reserve your package for your upcoming event in Austin, TX.